Featured Businesses for Sale
Priced Below Market Turn-Key, Award- ...
For sale is a landmark fish and chips restaurant in the Western Greater Toronto Area. Established in 1989, this ...
Established Profitable Gourmet Burge ...
Due to a family relocation, for sale is one of the premier locations of a growing gourmet burger franchise in Toronto. ...
Full Service Landscape Design and Co ...
This highly successful 30 year old complete landscape business represents an extraordinary opportunity for an ...
Profitable Spa And Hair Salon In Dur ...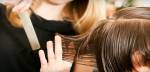 Established in 2003, the business has since grown to become one of the most recognizable in the area. It is located in ...
30-Year Old Profitable Flooring Busi ...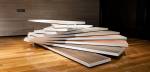 The business specializes in the sale and installation of cork flooring products as well as vinyl flooring, linoleum ...